1 Artifact news on Sun Feb 09, 2014 6:25 am
ddeevviiss
Moderator
new cards coming out , most of you know them or even played them. For the other part :
Let's introduce a few of the "Artifact" monsters included in "Primal Origin"!
Along with the two key features introduced earlier, each of them has their own powerful effects as well!
Artifact Moralltach
(ATK 2100/DEF 1400)
If this card is Special Summoned during your opponent's turn, it can choose 1 of your opponent's face-up cards and destroy them! When your partner plays a monster, you can Special Summon this card and destroy their strongest beast! It's a powerful effect that can be used to prevent your opponent from Synchro and Xyz Summoning! Since this card deals with face-up cards, don't forget it can deal with face-up cards too! And with 2100 ATK, it also serves as a beatstick!
Artifact Caduceus
(ATK 1600/DEF 2400)
While this card is face-up on the field, if "Artifact" monsters are Special Summoned during your opponent's turn, you can draw 1 card for each one that's Special Summoned! You can only control 1 face-up "Artifact Caduceus" on your side of the field, but its effect is incredibly powerful as you can activate it any number of times per turn! Since "Artifacts" make most of their plays during the opponent's turn. if you can draw enough, you can deploy your "Artifact" cards without shrinking your hand too much!
Artifact Beagalltach
(ATK 1400/DEF 2100)
If this card is Special Summoned during your opponent's turn, you can choose to destroy up to 2 of your Set cards! By using this effect, you can unleash combos by destroying your Set "Artifacts" during your opponent's turn! (By the way, if you destroy both Moralltach and Caduceus, you can form a chain and Special Summon Caduceus first, allowing you to form a potent combo that'll allow you to destroy a face-up card AND draw when you successfully summon! And you'll end up with three monsters on the field!)
They also come with powerful Spells and Traps that are incredible support for making your move during the opponent's turn!
"Artifact" Spells and Traps, all have powerful effects that aid in playing monsters during your opponent's turn!
And, they also have potent effects that activate when destroyed by your opponent, making them really strong!
Artifact Movement
(Quick-Play Spell Card)
This is a card that lets you target and destroy 1 Spell/Trap Card on the field, and then Set 1 "Artifact" monster from your Main Deck to one of your Spell & Trap Card Zones! Use it to create a powerful combo by destroying your own Set "Artifact" monsters! (When you destroy "Beagalltach", you can set up a combo with "Beagaltach" being Special Summoned and using its effect to destroy your Set Cards!) You can also use it to destroy your opponent's Spells and Traps, too! And, if this card is destroyed by your opponent, its effect causes your opponent to skip their next Battle Phase!
Theosophy of the Artifacts
(Normal Trap Card)
It's got an effect that Special Summons an "Artifact" monster from your Deck! Because you can Special Summon the "Artifact" monster of your choice during your opponent's turn, you can easily trigger its effect that activates when it's Special Summoned! Also, if this card is destroyed by your opponent, it has a powerful effect that allows you to target a card on the field and destroy it! However, you cannot conduct your Battle Phase during the turn this card is activated, but this means nothing if you use it during your opponent's turn, when you can use the effects of your Artifacts!
"Rewrite Card Effects!?" An Xyz Monster appears with a powerful effect!
Because it requires Level 5 monsters to Summon, "Artifacts" can easily Xyz Summon this Rank 5 monster!
Artifact Durandal
(2 Level 5 monsters ATK 2400/DEF 2100)
This card is armed with two incredible effects, one allows you to change the effect of any monster's effect or the effect of a Normal Spell/Trap Card to "Destroy 1 Spell/Trap Card your opponent controls", and the other causes both players to return their hands to the Deck and then draw an equal number of cards! The first effect hits the opponent especially hard and both these effects use Xyz Material, but while this card can only use one effect per turn, once per turn, they can be activated during either player's turn!
Is this the step in the right direction?
Is this the new meta?
Comment below...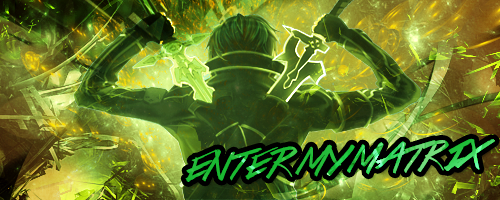 sig by Crystal God
Spoiler:

[16:07:32] White Rose Dragon : I love how like

[16:07:40] White Rose Dragon : whenever anyone esle plays on rated

[16:07:51] White Rose Dragon : They get noobs who have never heard of a rule book

[16:07:58] White Rose Dragon : but whenever I play

[16:08:05] White Rose Dragon : I get nothing but no lifers ._.